Internet
Globe Promos For 1 Month Full Detail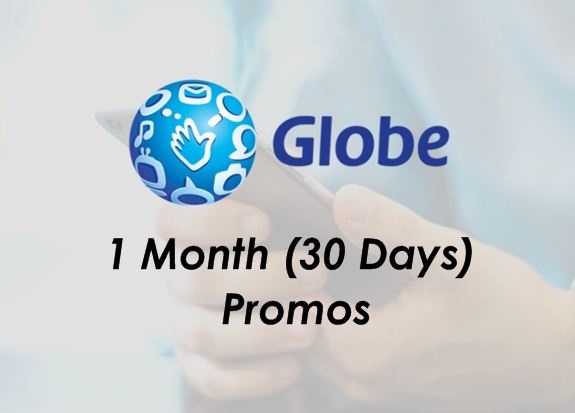 If you're wary of signing up for prepaid load promotions every few days, why not sign up for one with a longer validity period? You may sign up for Globe promos for one month to enjoy surfing the Internet or messaging your pals without having to worry about expiration dates and subscribing to a new promo every now and then.
There are several reasons why it is preferable to sign up for Globe promotions for one month rather than daily or weekly promos. For one thing, it's exhausting to sign up for a new promotion after waiting for your old one to expire. You may need to check your load balance to see if your promo subscription is still valid.
Another incentive to sign up for Globe promotions for a month is to benefit from their unlimited or bulk data allowance. When you register for Globe promotions for one month as opposed to daily or weekly promos, you may enjoy more mobile data and longer Internet surfing. For example, the SuperSurf999 promotion provides one month of limitless Internet surfing (subject to Globe's Fair Use Policy).
Aside from open access data, Globe one-month promotions like GoSurf provide consumable mobile data for applications like Facebook, Instagram, YouTube, Netflix, Spotify, WhatsApp, Viber, Zoom, and many more. This means you may surf your Facebook feed or watch YouTube videos without worrying about eating your open-access data, which is intended for online browsing.
Read More: Globe Go50 5GB Data
How To Find A New Globe Promos Today
If you want to learn about the most recent Globe Promos. To obtain the most up-to-date information on monthly promotions, phone *143#. Enter the supplied code into your phone. And take advantage of the fantastic Globe promotions at your disposal. You can get the greatest experience if you have an LTE connection. You may obtain current Globe Promos that match your budget by phoning *143#. After enrolling in these promotions. You may listen to music and search for your favorite websites and social media networks. You may also enjoy the tales and fun games. Mobile Legends, Clash of Clans, Arena of Valor, and Strike of Kings are a few examples.
Globe Promos For 1 Month (30 Days)
Here are several low-cost Globe 1 month/30-day promo deals for 2021; GoUNLI, GoSURF, and SuperSURF are official prepaid promotions:
GoUNLI180

GoUNLI350

GoSURF299

GoSURF599

GoSURF999

GoSURF1299

SuperSURF999

GoSAKTO Promos
Globe GoUNLI 180 and 350 promotions provide unlimited all-net texts (to all networks), unlimited calls to Globe/TM, and all-access data for light data consumption for 15 days and 30 days/1 months, respectively. Globe GoSURF 299, 599, 999, 1299, and 1999 are bulk data promotions that provide open/all access mobile data as well as 10GB for your pick of app package.
Read: How To Load Globe Prepaid Wifi At Home
How To Register To Globe Promos For 1 Month
Simply text the relevant phrase to 8080 to register for Globe promotions for one month or 30 days. Text GOSURF999 to 8080 to sign up for GoSurf999, for example. Make sure you have an adequate prepaid load balance to participate in the promotion.
You will receive a text message confirming your registration for the promotion. When your promotion ends, you will also receive an SMS message. You may also participate in the promotion by phoning *143#. Go to All-Time Favorites > Surfing > GoSURF or SuperSurf, and then select the offer that you wish to register for.
How To Check Your Balance
Do you want to know how much data you still have? Text DATA BAL to 8080 to check your load balance. You will then receive a text message with your remaining load and data balance, as well as the expiration date of your promotion. You may also call *143# and navigate to My Account > Data Balance to receive a text message with your load and data balance information.
Read More: Globe GOUNLI95 7 Days Unli AllNet Calls And Texts
LIST Of Game Bundle Promo
Clash of Clans

Clash Royale

Marvel Future Fight

Legacy of Discord

Mobile Legends

Arena of Valor

Rules of Survival

PUBG Mobile

Call of Duty Mobile

Free Fire