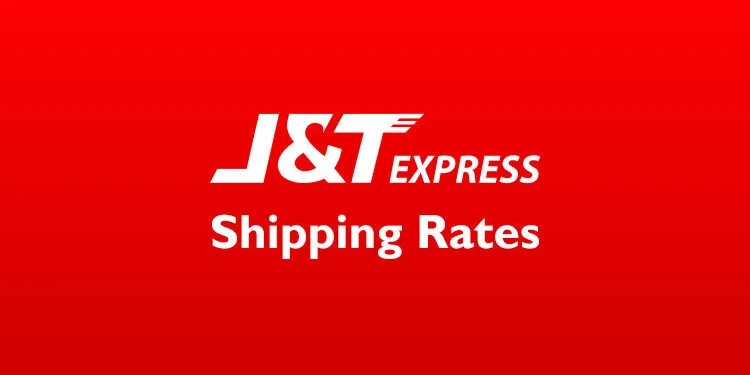 The Philippine logistics market is expanding in and outside the pandemic[1] as e-commerce transactions grow amid shutdowns. The new Logistics rival will join and compete with LBC Express and JRS Express: J&T Express.
The courier service has already attracted considerable interest in traditional and social media, but just in 2018, it was launched in the Philippines. J&T Express is very well recognized among internet dealers and buyers. You have probably obtained some of your items by utilizing this shipping option if you shop from Shopee numerous times.
Your shipping requirements, whether you need to carry a courier to your customers or loved ones, have been met by J&T Express. This is a J&T Express guide to pricing, delivery, and other information that this logistics supplier needs to know.
What Is J&T Express?
J&T Express is an express e-commerce supplier operating in the Philippines, Malaysia, Vietnam, Thailand, Indonesia, and Spain (where it was founded in 2015). This Southeast Asian logistics service provider serves mostly small and medium companies (SMEs) and online firms and allows Online merchants to ship products either using J&T Express boxes or with their own packaging.
How J&T Express Works
J&T Express functions like any mail service in the Philippines as a logistics provider. However, its diverse characteristics that assist assure dependable, safe, and timely delivery are what distinguish it from other suppliers.
Read More: Your Guide To SSS Hotline And Contact Numbers
J&T Express Delivery Features
National coverage with approximately 400 branches and warehouses of J&T Express

Operation 24/7 and 365 days a year

4-Service Shipping and Tracking Platforms: Customer support hotline (02) 8911-1888 and 24/7 J&T Express website, mobile app, social media[2]

24/7 CCTV bundle security monitoring

GPS tracking device for truck delivery monitoring

The tracking system in real-time

Platform VIP (self-service dashboard that enables online sellers to manage transactions and speeds up the J&T Express delivery process)

Claims mechanism for reimbursement for packages lost or damaged
Read More: How To Transfer Gcash To Paypal Money
J&T Express Package Shipping Rates From Metro Manila
| | | | | | |
| --- | --- | --- | --- | --- | --- |
| WEIGHT | Metro Manila | Luzon | Visayas | Mindanao | Island |
| 0g – 500g | 85 | 95 | 100 | 105 | 115 |
| 500g – 1kg | 115 | 165 | 180 | 195 | 205 |
| 1kg – 3kg | 155 | 190 | 200 | 220 | 230 |
| 3kg – 4kg | 225 | 280 | 300 | 330 | 340 |
| 4kg – 5kg | 305 | 370 | 400 | 440 | 450 |
| 5kg – 6kg | 455 | 465 | 500 | 550 | 560 |
J&T Express Package Shipping Rates From Luzon
| | | | | | |
| --- | --- | --- | --- | --- | --- |
| WEIGHT | Metro Manila | Luzon | Visayas | Mindanao | Island |
| 0g – 500g | 95 | 85 | 100 | 105 | 115 |
| 500g – 1kg | 165 | 155 | 180 | 195 | 205 |
| 1kg – 3kg | 190 | 180 | 200 | 220 | 230 |
| 3kg – 4kg | 280 | 270 | 300 | 330 | 340 |
| 4kg – 5kg | 370 | 360 | 400 | 440 | 450 |
| 5kg – 6kg | 465 | 455 | 500 | 550 | 560 |
J&T Express Package Shipping Rates From The Visayas
Read More: How To Get Pag-Ibig Online Verification Tracking Number
| | | | | | |
| --- | --- | --- | --- | --- | --- |
| WEIGHT | Metro Manila | Luzon | Visayas | Mindanao | Island |
| 0g – 500g | 100 | 100 | 85 | 105 | 115 |
| 500g – 1kg | 180 | 180 | 155 | 175 | 185 |
| 1kg – 3kg | 200 | 200 | 180 | 200 | 210 |
| 3kg – 4kg | 300 | 300 | 270 | 290 | 300 |
| 4kg – 5kg | 400 | 400 | 360 | 380 | 390 |
| 5kg – 6kg | 500 | 500 | 455 | 475 | 485 |