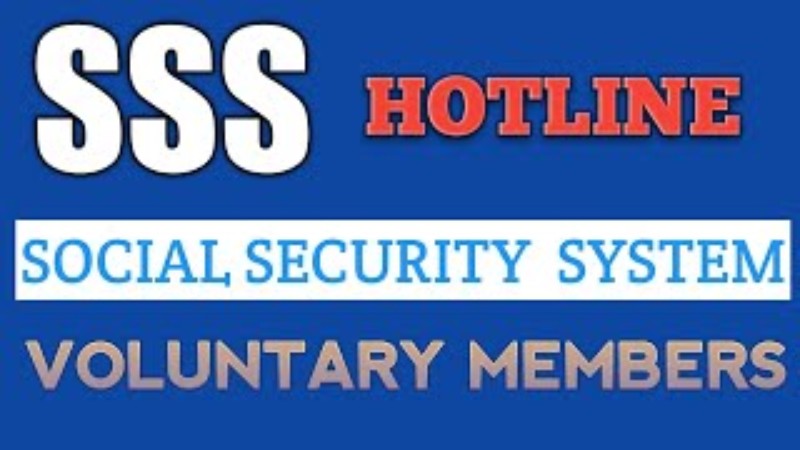 If you have a query or worry regarding your SSS account, it is preferable to contact the SSS directly to receive exact answers. In this brief tutorial, we will cover the SSS hotline and SSS contact numbers to reach the Agency.
While Google and some websites give a wealth of information on your SSS account, it is sometimes not enough. Calling SSS would probably answer your query or assist solve your SSS problem because you receive information from the agency itself. You will receive up-to-date and accurate information on your SSS concerns such as contributions, benefits, loans, and other activities.
In the past, the SSS hotline was only open for 16 hours a day but was subsequently extended to 24 hours a day. You may even phone them at midnight, so an agent will help you immediately.
Read More: How To Transfer Gcash To Paypal Money
SSS Hotline Number
Only distant members can use the SSS Hotline Number for about 16 hours per day. However, as the need to remain in touch with the agency often takes a whole day, the service was then expanded to a full 24 hours. This is basically a wonderful thing, particularly at the end of the customer.
The option to interact with the agency via a telephone call to the hotline number still remains the fastest approach to address problems relating to the SSS account. Calls to SSS Call Centers are open from Monday 7:00 a.m. to Saturday 7:00 p.m.
It's only six days a week, could you ask?
Well, yes. Well, yes. But there is a legitimate reason why three hotline numbers are all directly connected to the SSS – when there is no interaction with one or more hotline numbers beyond work hours, including a day off and holidays, for example, there is always one that will replace the call.
Technically, the service is "non-stop" – "24/7" – nevertheless, when contacting real customer representatives may be limited to fewer than 7 days a week.
| | |
| --- | --- |
| SSS Trunkline Number | (632) 920-6401 |
| SSS Call Center Numbers | 920-6446 to 55 |
| SSS Toll-Free Number | 1-800-10-2255777 (1-800-10-CALLSSS) |
The initial call involves a procedure of identification authentication that will need you to submit your SSS number. In case you do not know and have no reference to your own SSS Number, additional distinctive information will also be provided such as your first name, mother's maiden, and domicile.
Read More: How To Get Pag-Ibig Online Verification Tracking Number
IVRS Hotline Numbers
"IVRS" represents an Interactive Voice Response Mechanism, an automatic system designed to help you solve your SSS issues. Some individuals could find it weird and less preferred to talk with a "machine" than a genuine sentient human. But for a good reason, IVRS is in existence – if no human connection is feasible, the automated system will provide a suitable alternative that assures a favorable result.
Metro Manila

917-7777

Baguio

446-5902

Tarlac

982-8739

San Pablo

562-9289

Naga

472-9795

472-8842

Cebu

234-2053

Davao

227-7273

Zamboanga

992-2014
SSS International Toll-Free Numbers
Through international toll-free lines, presently SSS members from overseas may now contact the agency directly for any SSS-related problems. However, as a precaution, only a few select nations from Asia, the Middle East, and Europe are supported in this split call:
Read More: How To Lock Facebook Account In 2021
Asia SSS Toll-Free Numbers
Hong Kong

Singapore

001-800-0025-5777

Malaysia

Taiwan

00-800-0225-5777

Brunei

801-4275
Middle East SSS Phone Numbers
| | |
| --- | --- |
| Qatar | 00800-100-260 |
| United Arab Emirates | 800-0630-0038 |
| Saudi Arabia | 800-863-0022 |
| Bahrain | 8000-6094 |
Europe SSS Contact Numbers
Italy

United Kingdom

00-800-0225-5777