Tech
How To Transfer Gcash To Paypal Money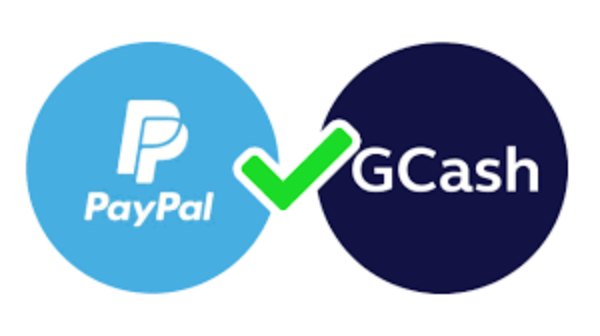 You presumably read this page because you wish to transfer cash to your PayPal account from your GCash wallet. We all know we can move funds from PayPal to GCash, but what about the opposite? Can money be sent to PayPal from GCash?
You may wish to purchase anything using your PayPal account, but you haven't had enough PayPal balance, so you've been thinking about adding money. Sadly, it is difficult or even impossible to contribute money to a PayPal account for most Filipinos. PayPal does not allow the transfer of funds from Philippine banks. Yes, via PayPal, you may send or withdraw money to the Philippine Bank, however, you can't add money from your Filipino bank or credit card to PayPal. Therefore, some PayPal users inside the Philippines have used "traders" or third-party exchange businesses that allow GCash money to be converted to PayPal, sometimes at excessive costs. It would be great if you had a buddy with PayPal money in return for GCash so you may offer to purchase his PayPal dollars. In this manner, you avoid interacting with anonymous Facebook and Fiverr merchants that demand outrageously large transaction fees while minimizing your chances of being scammed.
In this post, we'll show you how to transfer funds without the bother and danger of dealing with strangers from GCash to PayPal. You will learn how to add money through your GCash MasterCard debit card to your Paypal account.
Read More: How To Get Pag-Ibig Online Verification Tracking Number
What You'll Need
You will need the following for this technique to work:
Your account with GCash

Your debit card GCash MasterCard

PayPal Primary Account (to link to GCash MasterCard)

PayPal Secondary Account (to receive PayPal funds from the primary account via GCash)
We'll explain for this post what main and secondary Paytm accounts are. The main PayPal is to be connected to your GCash MasterCard. A card with the same name as your PayPal account can only be linked. You cannot connect the virtual payroll card GCash American Express, since it has a US payment method (you can only add local addresses).
The secondary Paypal button is your GCash MasterCard account to receive PayPal money from the main PayPal account. This PayPal account maybe your friend's or your friend's account. You may establish two PayPal accounts – a Personal account and one Business account or a Premier. You cannot have two or more personal accounts. Therefore, we suggest that you use or borrow PayPal from a friend to transfer money from GCash to PayPal. You may then transfer the money from the secondary account to your personal PayPal account after receiving the money.
You may ask a trustworthy friend or family member to create one if you don't know anybody with a PayPal account. Opening a PayPal account is simple and free. Read this page for additional information on opening a PayPal account in the Philippines.
Read More: How To Lock Facebook Account In 2021
Step 1: Link GCash MasterCard To Primary PayPal Account
First of all, you must connect your debit card from GCash MasterCard to your PayPal account. Make sure it is your own card (not another card) and that the card has previously been connected to your Grabpay account. Read this article for your own GCash Card and connect it to your GCash account. Read this article. Log on to your PayPal account and select Wallet on the main menu to connect your card. Click "Link a card" on the eBay wallet page. Enter your card number, expiry date, security code (CVV), and billing address in your GCash MasterCard information.
At the back of the card is the security code (CVV). Make sure it is precisely the same as the address in your Grabpay profile for the billing address. If not, create a new PayPal Billing Address by selecting "Billing Address" and then "Add New Address."
To connect your GCash MasterCard to PayPal, click "Link Card."
Step 2: Send Money To A Secondary PayPal Account
The next step is to transfer cash to the PayPal secondary account. Your GCash MasterCard will be used as a source of financing as you have connected it to PayPal. To start, log on to your PayPal main account and select Send as seen in the following image. On the main menu, you may also click Send & Request. Enter the amount you would like to send. The currency is by default in Philippine pesos (PHP) but may be changed to US dollars (USD) or any other currency. The currency conversion will be handled by PayPal. A list of connected cards and bank accounts that you may utilize as a source of financing is shown.
Choose "G-XCHANGE" (G-Xchange is the name of the company behind GCash). To continue, click "Next."
Note that a minor transaction charge is available. The usual domestic payment rate is 3.9% plus a set charge. In our case, os 500 incurred an os 32 charge. os 500 incurred.
Read More: How To Know Bdo Account Number
Step 3: Transfer Money Back To Primary PayPal Account
The last step is to return the money to the main account from the second PayPal account. Sign in to the PayPal secondary account (or request access from the owner) and select Send as displayed in the picture below. You are asked to enter the amount you want to transfer. You may transfer the money to Philippine pesos (PHP), then receive it to the receiver (your main account), or convert the recipient's money to Philippine pesos. We suggest converting the currencies to Philippine pesos to send the correct amount of peso. You must now select the method to transfer the money, whether for personal or purchase purposes. You should select Personal so you may utilize your PayPal balance to transfer money locally.