Tech
How To Pay Pldt Using Gcash In 2021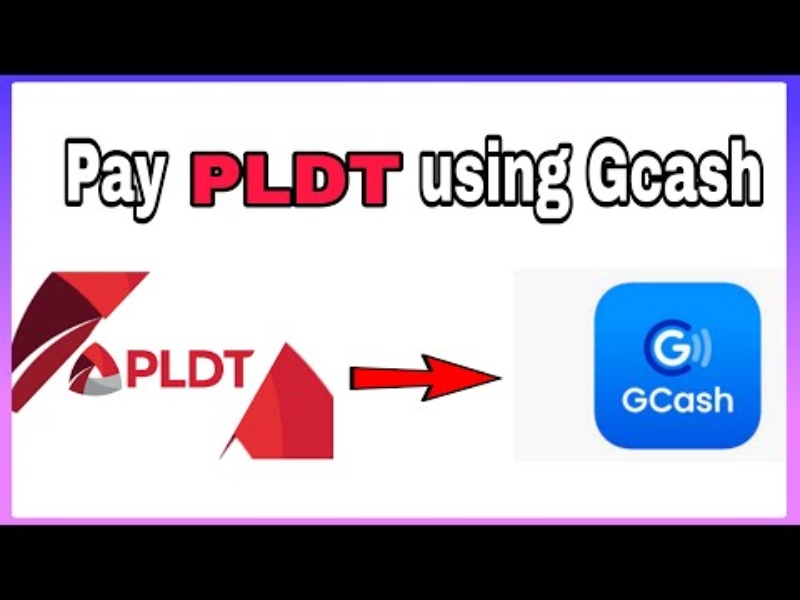 Your telephone or Internet connection will stay active if you pay your PLDT bills before the due date. It's fortunate that PLDT provides online payment choices for users who prefer not to leave their homes. One of these payment choices is GCash, and we'll show you how to pay PLDT with your GCash wallet in this article.
You may be aware of how difficult it is to have your PLDT Internet or telephone line reconnected if you are a PLDT user. If your PLDT line was disconnected, you can get it reconnected after paying your past-due fee, but you'll have to wait a few hours to get online again.
You must pay your PLDT bill on or before the due date to prevent the headache and inconvenience of being disconnected. PLDT will give you enough time to pay your bill since they will send you a text message before disconnecting you.
Instead of visiting a PLDT store or a payment outlet like Bayad Center, you can pay your PLDT bill with GCash. GCash is an electronic wallet that allows you to transfer and receive money, pay bills, shop online, purchase prepaid loads, and many other functions all in one spot. It's a convenient approach to pay your bills because you don't have to leave your house; you can simply use your phone to pay your PLDT payment straight away.
If you don't already have a GCash account, you may create one here and receive a free $50 bonus after verifying your account. Learn how to sign up for GCash and verify your account in this article. You can fund your GCash wallet using your bank account, remittance center, or another e-wallet like PayMaya after verification.
Read More: Globe Go120 With 10GB Data All Sites
How To Pay PLDT Using GCash
Before you pay your PLDT bill with GCash, make sure you have your PLDT account number and telephone number written down. To pay your PLDT Home Fibr bill using GCash, follow these instructions.
Step 1: Launch the GCash application.
Log in to your account using the GCash app on your smartphone. You can get the GCash app from Google Play or the App Store if you don't already have it.
Step 2: Choose PLDT As Your Biller.
Tap "Pay Bills" in the GCash app. Select "Telecoms" from the biller categories drop-down menu.
From the list of billers, select "PLDT."
3rd Step: Fill In Your Payment Information.
Enter or enter the following payment information:
Account Number — This is the 10-digit PLDT account number seen on your billing statement.
Telephone Number + Area Code – Enter your phone number followed by the area code. The area code should begin with the number 0.
Select either "PLDT Landline" or "PLDT DSL" as your service. Choose "PLDT Landline" if you're a PLDT Home Fibr subscriber.
Read More: Globe Promos For 1 Month
Enter the amount to be paid in the Amount field. Make sure you have enough money in your GCash account to cover the payment plus the transaction cost of $7.
Enter your email address, which will be used to send the payment confirmation.
To continue, click "Next."
Step 4: Decide On A Payment Method.
Choose between "GCash" and "credit" as your payment method. If you don't have GCredit, you'll only see GCash as a payment option.
Step 5: Double-Check Your Payment.
Check your payment information, especially your PLDT account number, to ensure that everything is correct.
To complete the bill payment, click "Confirm."
GCash will confirm receipt of your payment by text message and email. Keep in mind that your payment is still being processed, and it could take up to 24 hours for it to appear on your PLDT account. Payments received after 8:00 p.m. will be processed the following business day.
Read More: Globe Go50 5GB Data
If you get an error after clicking the "Confirm" button, don't click it again to prevent making a repeat transaction. Check your GCash balance to determine if the money was taken from your account and if you received a text message or email confirming the bill payment. In any case, for one hour, GCash will restrict you from making the same payment.
You can check your PLDT balance in real-time by using the MyPLDT Smart app to see if your bills payment has already been deposited into your account. You can also use the PLDT MyHome website to manage your PLDT account, check your balance, and do a variety of other things.