Internet
Homesurf199 Promo 30GB Internet Data For 7 Days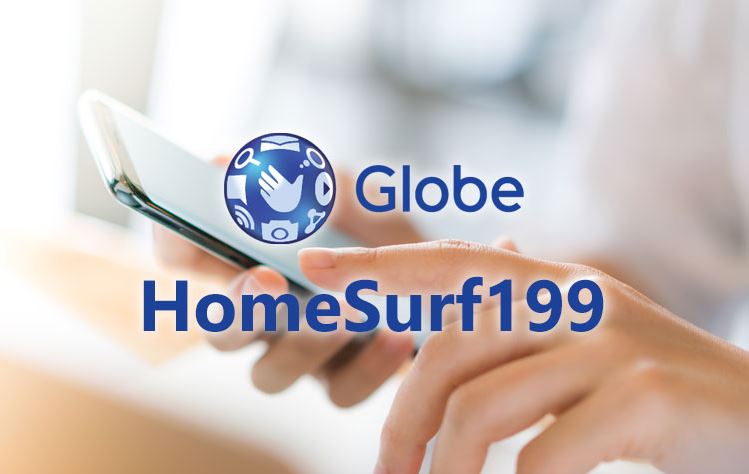 Globe HomeSurf199 enables Globe Prepaid Home WiFi members 30GB of data for 7 days for just 199 Pesos. Globe upped the data limit from 22GB to 30GB in order to provide extra data to Globe Prepaid WiFi consumers during the COVID-19 issue, which is valid until April 21, 2021. For only 199 pesos, you can get 23GB of open access data and 1GB of free YouTube bandwidth every day for 7 days. Enjoy utilizing your favorite applications, such as social networking applications such as Facebook, Twitter, Instagram, TikTok, chat applications such as Messenger, Snapchat, Zoom, music applications such as Spotify, Apple Music, and video streaming apps such as YouTube, Netflix, Dailymotion, and iflix.
If you don't want to commit to a long-term plan or if your location lacks the infrastructure for cabled connections, Globe Prepaid Wifi is a suitable option. Globe Prepaid Wifi provides a variety of promotional alternatives to meet your unique demands. The only issue today is which Globe Prepaid WiFi promo is superior in the clash of HomeWATCH VS HomeSURF?
Read More: NBA 2K Mobile Codes
Globe Gives Data Boost With Globe At Home Prepaid WiFi's HOMESURF199
With schools closed indefinitely and many working parents sidelined or attempting to work from home, families are looking for methods to keep themselves occupied at home while keeping up to speed on the situation outside and staying connected to other loved ones. During these uncertain times, Globe At Home is taking efforts to assist you in adjusting to the new realities that we are now confronted with collectively. As a result, starting March 21, HomeSURF199 will receive a significant data increase, allowing you to spend less time worrying about your data allowance running out and enjoy a more relaxing stay at home.
Read More: IPTV For Roku
Via Globe Retailer
You may acquire HomeSURF 199 by just providing your local retailer with the 11-digit Home Prepaid WiFi number. To discover your remaining amount, simply access your Globe At Home app dashboard and look at your data consumption and internet allotment. You can also dial Globe USSD code *143# menu, select MyAccount, Globe at Home, Globe at Home Prepaid Wi-Fi then Balance Inquiry. Please note that promo may be without notice.
Promo Description:
30GB data (23GB open access data + 1GB of YouTube daily)

Load amount: 199 Pesos

Validity: 7 days or 1 week
Read More: Com.Android.Server.Telecom
Follow TECHYBASE for Useful Technology Information. Submit Tech Guest Post at Techybase for more Exposure and Reach.