Tech
Download Windows 7 SP1 64 Bit ISO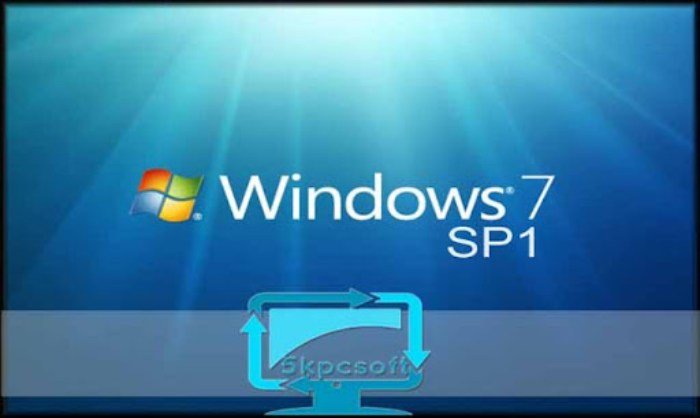 A friend of mine Accidentally broke his original windows 7 Installation Disk a few days ago, and regrettably, he had not thought to generate a backup copy of his Windows 7 Disk beforehand. As a result, I had to lend him the original Windows 7 disk. However, if anything similar happens to you and you are unable to obtain a Windows 7 CD from friends or relatives, keep reading to learn how to obtain a free copy of the Windows 7 ISO image from Microsoft.
If you lose or accidentally damage your Windows 7 installation CD, you may always get a copy of your Windows 7 ISO file from Microsoft. Many individuals are unaware of this, and as a result, they frequently end up downloading pirated versions of Microsoft Windows 7 from numerous websites.
I would never recommend getting Windows 7 from a pirated website. The main reason behind this is that most pirated copies of Windows 7 have been modified and contain numerous spyware that are nearly undetectable by most antivirus programs. Using a pirated edition of Windows 7 on your computer exposes your personal information to hackers and prevents you from receiving important bug patches and security upgrades.
The majority of Microsoft's operating systems are available for free download. You can quickly download any version of Windows 7 from the links below if you have a fast internet connection. Digital River, Microsoft's official content delivery partner for Windows 7, is hosting these Windows 7 ISO files.
All of these Windows 7 ISOs include Service Pack 1 and a 30-day trial period. Once installed, you can activate your Windows 7 installation with your original Windows 7 key.
Read More: Need For Speed Most Wanted Download
How To Download Windows 7 ISO Product Key
Alternatively, if you have a legitimate Windows 7 key, here's how to use it to get a free copy of Windows 7. If your Windows PC arrived with genuine Windows 7, you may also view your key with a free tool like Magic Jellybean Keyfinder.
Visit http://www.microsoft.com/en-us/software-recovery for further information. and select a language after entering your legitimate Windows 7 product key.
Note that OEM Windows 7 keys may be difficult to authenticate. If you run into any issues, contact Microsoft or your OEM key provider.
After a few seconds, your key will be verified, and you will be able to download a Windows 7 ISO file. Because the ISO image will be larger than 2GB, it is suggested that you utilize a download manager to ensure a successful download. You may then use Rufus to generate a bootable Windows 7 ISO and install Windows 7 on your PC after you've downloaded the ISO images.
Key Features Of Windows 7 Ultimate With SP1
BitLocker Encryption
BitLocker encrypts your whole hard disk, including Windows and your data. All files you save on this player are automatically encrypted once BitLocker is enabled. This feature is not available in any edition. It's only available in the Ultimate and Enterprise editions of Windows 7. It's a new security function that encrypts all data on your hard drive automatically, giving you more protection. Windows 7 Ultimate has features such as AppLocker, which allows IT, professionals, to limit which users have access to which applications.
Read More: How To Download & Install Need For Speed Underground 2
Direct Boot From VHD
A computer's ability to boot from a Virtual Hard Disk file, either with or without a host operating system.
Powershell 2.0
A system administrator's command-line interface. Many (over 500) scripts are included with PowerShell 2.0 that automate administrative activities and policies, including desktop security.
Customizable Incident Resolution
In terms of the helpdesk and incident management, the user can send HTML-formatted information to the support team. To improve timeliness in terms of resolution, an incident will be documented.
Microsoft now allows administrators to tailor issue resolution in the Diagnostics section, which has been criticized by users for the lack of relevancy of the tool's replies. Thanks to PowerShell, libraries may be constructed and distributed to users.
Not only does the operating system section of this diagnostics panel allow incident management for third-party apps, but it also supports incident management for third-party applications.
Read More: How To Install Netflix Mod Apk
Remote Desktop Connection
Remote Desktop establishes a connection between two computers across a network or the Internet. You can view the remote computer's desktop as if you were sitting in front of it and have access to all of its programs and data after you've connected. Although Remote Desktop Connection is featured in all editions of Windows 7, it can only be used to connect to machines running the Professional, Ultimate, or Enterprise Editions. This means that you can connect remotely from a Windows 7 Home Premium computer to a Windows 7 Professional computer, but not the other way around.
Follow TECHYBASE for Useful Technology Information. Submit Tech Guest Post at Techybase for more Exposure and Reach.