How To Change Globe At Home Login Username And Password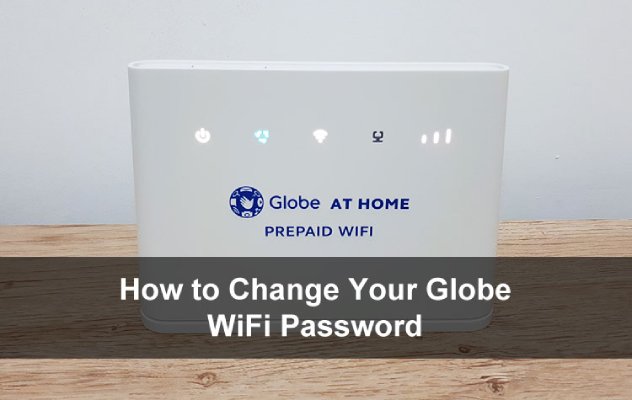 With a powerful wifi password, undesirable people cannot access and take their bandwidth from your internet. Without your consent, you would not want your neighbors to access your Internet connection. So we will show you how to change your Globe wifi password if you are a subscriber to Globe to prohibit neighbors and others from using your wifi.
You were presumably told to modify the default modem password if you purchased Globe at Home Prepaid WiFi. This is not the wireless password other than the admin password. The admin or modem password is the one to get into the Globe at the 192.168.254.254 home dashboard. You may connect to the wireless internet and use this Wi-Fi password.
The Globe Wifi password was not needed since every modem or router had one. The modem or router typically may be located at the bottom and is indicated as the "Wi-Fi Key." And because each modem has its own standard wifi password, it's less likely to be guessed by anyone. To discover the password anyone who wants to connect to the wireless Internet must check at the bottom of their home modem Globe. We'll show you how to alter the Globe wireless password to make it harder for people without your permission to access your wireless network.
Read More: 0967 What Network
What Is Globe At Home Prepaid WiFi?
At Home Prepaid WIFI Globe utilizes a Huawei modem B310As-938, which enables multi-device connectivity on the broadband prepaid internet of Globe Telecom. A new modem type with two antennas is available, the Tozed ZLT-S10G. Features are the same and speed coverage greater than Wi-Fi pocket.
Globe modem is equipped with Globe LTE SIM and is provided with 10GB free of charge when it is activated. P 999.00 is the new Globe's latest price tag for Home Prepaid WiFi. In any Globe business center and retail shop, you may use this product countrywide. If you use it online on your website, free shipping.
Globe is not an online WiFi router, but a standalone power adaptor. It is available at Home. The modem may be set via browser or app.
How To Change The Globe At Home Prepaid WiFi Password
And access Globe Broadband Web Interface/Dashboard, use your web browser to type 192.168.254.254 in the Address Bar URL. At the top right of this page, click "Log in."

Enter the username and password of your Home dashboard Globe. Password and username: @l03e1t3

After logging in, in the top menu, select "WiFi Settings."

Change your Globe WiFi password via the pre-shared WPA key field. To verify whether your new password is entered properly, select the "Show Password" box.
Why Should You Change Your Globe At Home Wi-Fi password?
You already have a default WiFi password at the bottom of your modem when buying a new Globe on Home Prepaid WiFi. The Wi-Fi key or Wi-Fi password. is provided. This predefined password is already secure, since it's unique to your Wi-Fi, so outsiders can't use your Wi-Fi without looking at your modem at the bottom and watching the password.
However, to improve the security of your connection, updating your Wi-Fi password is advisable. That ensures you can connect to your Wi-Fi only if you provide your password. It is also more convenient to have your own password, so if you forget the predefined password you will not constantly have to check the mode below.
Changing your Home Prepaid Wi-Fi password to your globe is a piece of cake. You can prohibit people without your consent from accessing your Wi-Fi.
Read More: Gosurfbe34 Data For 15 Days
How To Reset The Globe Modem Or Router
The modem or router reset will be returned to the default setting. This implies that the settings of your modem will be reset to the most standard ones, including your
Globe admin and wi-fi passwords. The default admin password is @l03e1t3 for Globe on Home modems.
If you forget your administrative password, you may reset your modem. Insert a little pin in the small hole on the back of the modem to reset the modem. Usually, the hole is marked "Reset." Wait for a reboot of the modem and connect to the dashboard using the default admin password (192.168.254.254). Don't forget to update your admin/modem password to avoid logging into the Globe dashboard for other individuals. As you can see, your Globe wifi password is not difficult to change. If you lost the wireless password, simply login to the admin dashboard to see it and update it if required. If you forgot the admin dashboard.
Isn't The Default Globe At Home WiFi Password Good Enough?
At home the Username and password for WiFi routers are usually the same. So, if you know, you may go to any Dashboard router. You may then see the WiFi password once you are inside. Some individuals steal WiFi passwords like that. You just enter the dashboard of your router using the default credentials.
The password you have on your modem may be seen from there. This is most important why, when you set up your Globe WiFi network, you are often asked to change your Admin password immediately. However, with the WiFi password, the same is not true. Why?
Well, that is primarily because every Globe modem has the same password. It's printed on your router's lower sticker. So you don't have to learn to update the wireless Globe password instantly. At a later point, you may modify your Globe WiFi password.
Read More: Unlicall To All Network Smart
Follow TECHYBASE for Useful Technology Information. Submit Tech Guest Post at Techybase for more Exposure and Reach.
What is 1and1 Webmail Login?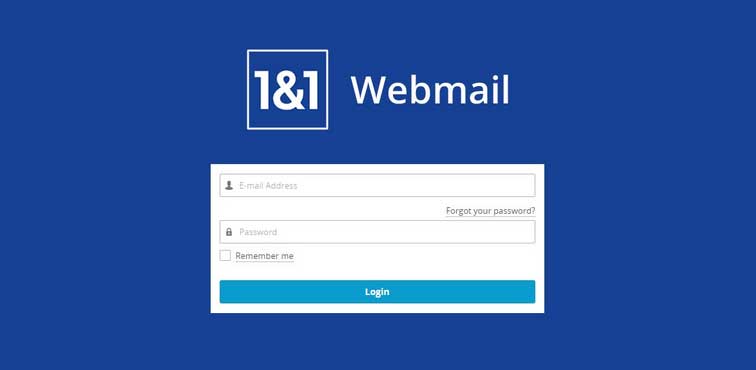 Also popular by the name 1&1 Ionos, it is a popular web hosting company based in Germany. It was popular by the name 1 and 1 Internet. It is owned by United Internet, Rhineland-Palatinate, Germany, and global internet services company set up at Montabaur.
Here in this article, we are going to give you the essential information you need regarding this webmail service. We will provide you with the step-by-step guide regarding the signup process, login, resetting the webmail password, and all the necessary information regarding 1 and1 Webmail account.
1 and 1 webmail platforms known for being a leading service provider that has millions of customers all over the world that are making use of the services. Besides the web hosting services it also offers outclass services including webmail services, registration for a domain, SSL certificates, packages of webmail builders, dedicated services, virtual private services, and cloud hosting.
If you want to be a part of this amazing experience then here are the steps you might need to follow to sign up and log in.
Creating an Email
The first step in working with the 1 and 1 login is to create an email address using the webmail service. The users can opt for any of the two options available including Basic Mail or Business Mail that would cost $1 per/month. The rest of the steps are as follows:
➤ use your browser to open the link https://www.ionos.com/
➤ Click on the Email & Office tab on the Home page.
➤ After the drop-down menu appears check and click on Professional Email Address. You will see a new tab. Check on the option of See Package. You can choose from the two Basic Packages and one Business Package according to personal needs and preferences. Click on Continue.
➤ You can get one domain with each package. Check if your web domain is available. By entering the name you can check the availability of the name. In case of availability, you can add it to the cart.
➤ You can edit your the name added before @ sign.
➤ Enter and re-enter the password for your account.
➤ You are now ready to forward your email to an email address. You can use any Gmail or primary email address for forwarding the email address.
➤ Click to open an additional Security Settings option. The two options include Anti-spam and Premium Virus Protection.
➤ Hit to save your information for the 1and1 webmail login process so you can access your email address.
How to login?
The login is not a tedious process. It is an easy and simple process to login to your account.
➤ Open the 1and1 webmail login page using your web browsers.
➤ Choose the sign-in option on the homepage. Click on it to open your login page.
➤ Reach out for the bottom to check for different 1and1 IONOS Logins. Click on the Webmail button to open the 1and1 webmail login page.
➤ Enter the necessary credentials including Username/Email Address and the password. You can opt for the choice Remember Me checkbox.
➤ You can click on the Login button for logging in.
Resetting the Password For 1and1 Webmail Account:
If you have forgotten the password or you are not able to login successfully then here are the essential steps:
➤ Open the official website of 1and1 webmail service using the web browser..
➤ Use the sign-in button on the login page.
➤ Type to add your Email Address or Domain Or Customer ID in the editing text field.
➤ As you will choose the option Forgot Password option, you will see a new page.
➤ Type your Email Address or Domain, or Customer ID.
➤ Hit to Request New Password option. As a result, you will get a link to your email address. Use the link to reset your 1and1 webmail password.
➤ Use the web browser to open the link.
➤ Type and then retype the webmail password again in the field of Confirm Password.
➤ Once you are done with typing and retyping your webmail password, choose to Reset Password.
Securing the Password
To use the services it is important to keep the password secure. To start with make sure to have a long-phrase, more characters, and a minimum of 12 to 14 characters as your password. You can create passwords below these standards but it would be a weak choice. You can improve the passwords by adding capital letters and small letters to your webmail password.
Wrapping Up:
In this article, we have tried to provide the necessary information that you might need for 1and1 Login. The article covers the essential steps required for successful login.