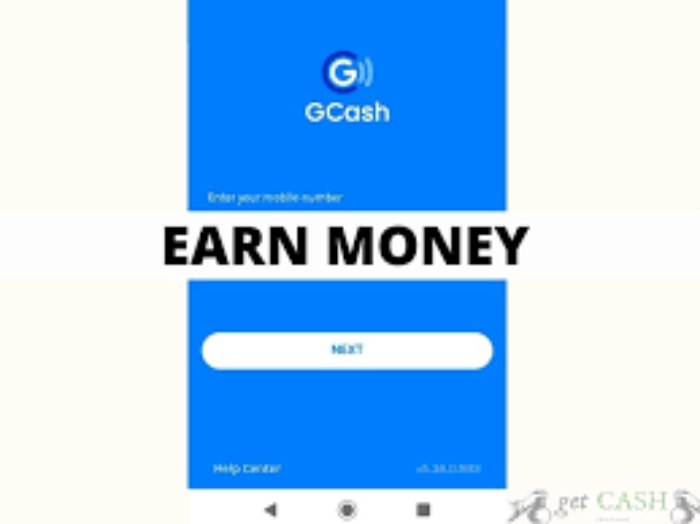 One of the most incredible and efficient ways to generate money and earn revenue without paying a cent is to use this Gcash hack that was revealed for free in 2021. The work required to get it done is little and it is completely free. Finish reading to find out more.
The GCash platform is one of the Philippines' fastest-growing cashless payment systems. At the present, it is accessible to all network operators, and not only Globe. Many things can be done using GCash. I absolutely enjoy implementing QR Codes.
Do you know what the future holds? Shops and other payment services will drop credit cards and cash in favor of a simpler, more convenient solution. Consider being able to pay at any restaurant simply by scanning your QR code, or being able to pay anyone who owes you money by scanning their QR code. Ultimately, cashless transactions will become a staple of all payment systems.
Read More: How To Activate Globe Sim Best Way
Easy Ways To Earn Money In GCash
Earn Money In GCash By Inviting People
You will be rewarded for helping individuals to join GCash. For every new signup you get, you will earn ₱50 and that's up to ₱1,250 each month. The person you've recommended will need to complete his first cash-in when his GCash account has been verified by his referrer.
Go to the menu on the left and choose "Refer Friends" to see your GCash referral link. You may then use messenger, SMS, and QR codes, as well as other mobile apps, to distribute your referral link.
Also, if you don't have a GCash account, I have a referral link that would give you a ₱70 free gift on opening your account.
Earn Money In GCash By Selling Prepaid Load
To earn cash in GCash, it's possible to do so by selling prepaid loads to friends, family, or neighbors. As for network providers, you may get phone loads in amounts ranging from ₱5 to ₱1,000 for Smart, Globe, TNT, TM, and other service providers. In addition, they have certain prepaid promotional offers.
To encourage its use, GCash gives a 5% refund on all prepaid load purchases. For every ₱100 load you buy, you earn ₱5 back. Even a small increase is better than nothing. For every month in which you sell at least 10,000 pesos' worth of prepaid loads, you'll make 500 pesos in pure profit. So-so!
You may earn money selling prepaid loads to your neighbors and acquaintances. You just use your GCash app to buy load for them when they need it. Keep the profit since you handle the payment. Piece of cake!
Read More: How Gcash To Bank Transfer Fee
Save Money And Earn Interest
It is a good idea to invest the surplus money you have in your GCash savings account. If you don't like your bank paying out about 1% per year in interest on your money, you may transfer it to GCash, which offers higher interest rates.
3.10% interest is earned annually using GCash. You may put ₱100,000 in your GCash savings account per year, which would net you about ₱3,100 in interest. The Philippine Deposit Insurance Corporation insures all deposits (PDIC).
GCash uses CIMB Bank Philippines, one of the major banks in Southeast Asia, to power your savings account. To have access to this, you'll need to be partly or completely confirmed. Make sure you validate your GCash account before you use this.
Open the GCash app and select "Save Money" to access your GCash savings account. To deposit funds, simply click "Deposit" and select how much you wish to deposit.
Read More: Download And Install Call Of Duty Mobile Mod APK
Become An Investor
There's no requirement to attend lectures or buy books in order to be an investor (although they do help). Invest Money lets you invest money in ways that pay off better than standard savings accounts. Invest in this fund with as little as ₱50, and redeem your money at any time.
Investing on the GCash app begins with going to "Invest Money" under "Financial Services." Click "Show More" and then make your way there. To know your risk, you may have to answer certain questions. Investigate the "View Investment Products" to learn which funds you may invest in. Decide on your fund, then click "Subscribe" to send your money there.
You might look into GCash Invest Money, which is a fantastic introduction to investing. Every financial venture entails risk. Before putting your money into the fund, it is imperative that you learn about the fund's past performance and dangers.